Bigger door was installed; honed marble squares for floor; cast-iron tub salvaged from another building; walk-in shower used to be adjacent bedroom's closet.
Cast-iron clawfoot tub was sandblasted and epoxy-painted.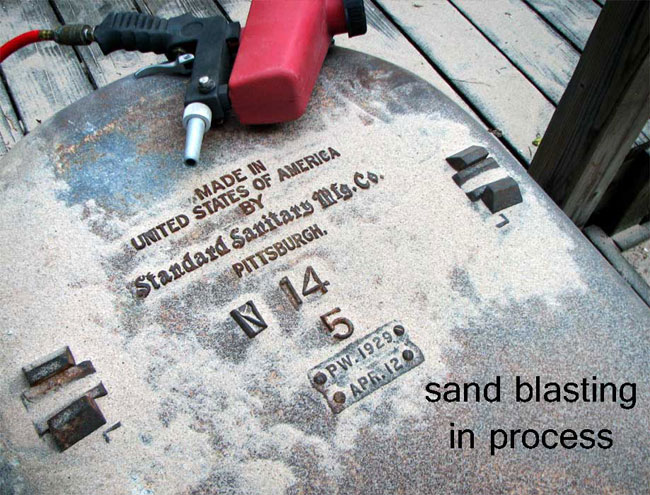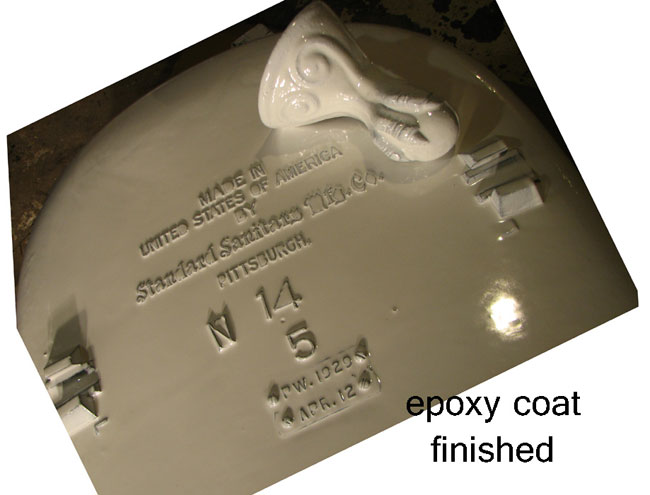 Tight little bathroom was gutted and expanded into neighboring room's closet. Heavy glass shower door goes straight to the floor (no shower curb).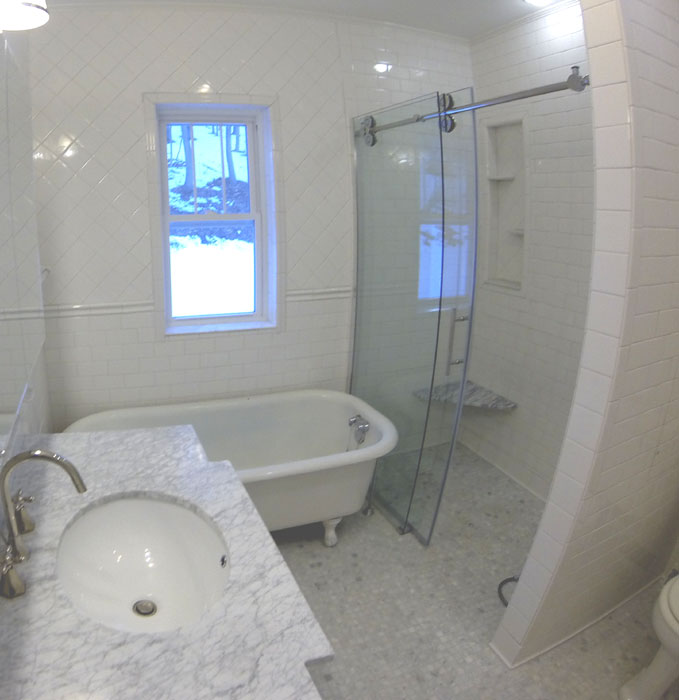 Classic white subway tile, and diamond pattern could be 'busy' but the soft white color moderates that.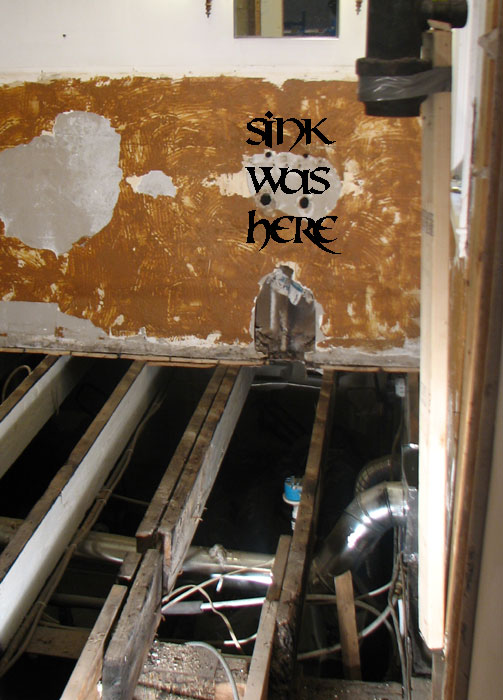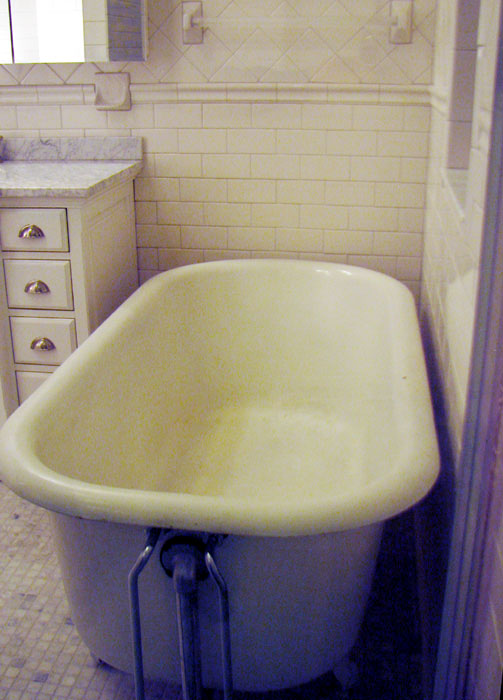 All plumbing and electrical was replaced/updated.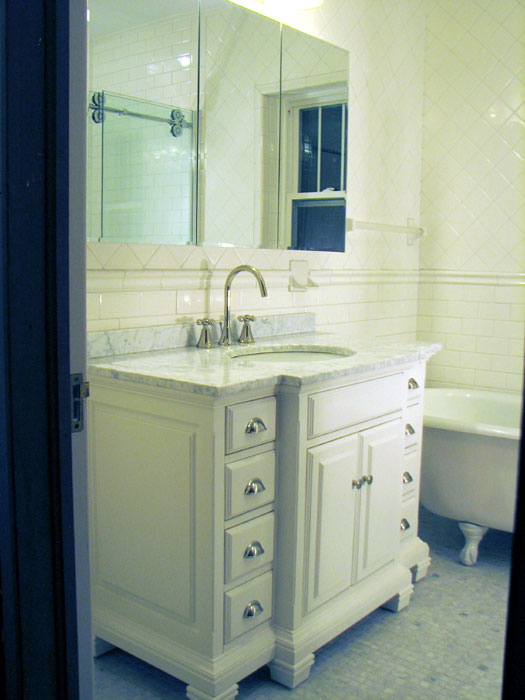 A marble pastry stone was used for shower seat. It is steel reinforced.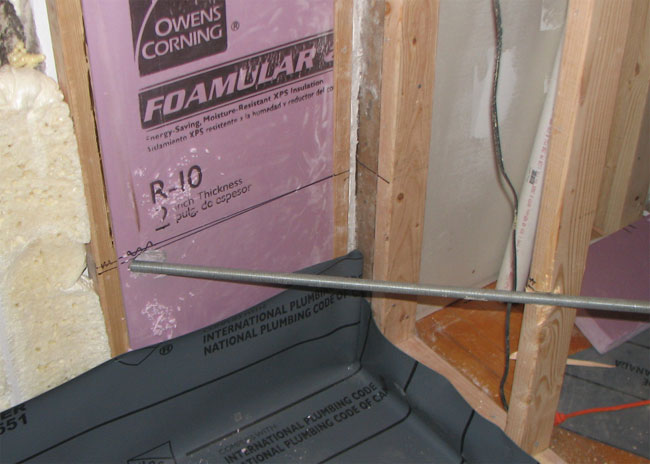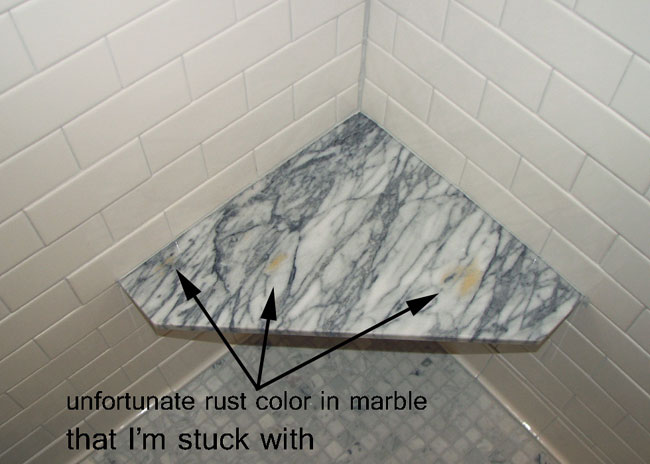 The entire floor was removed and re-built to accommodate the slope of the curbless shower floor.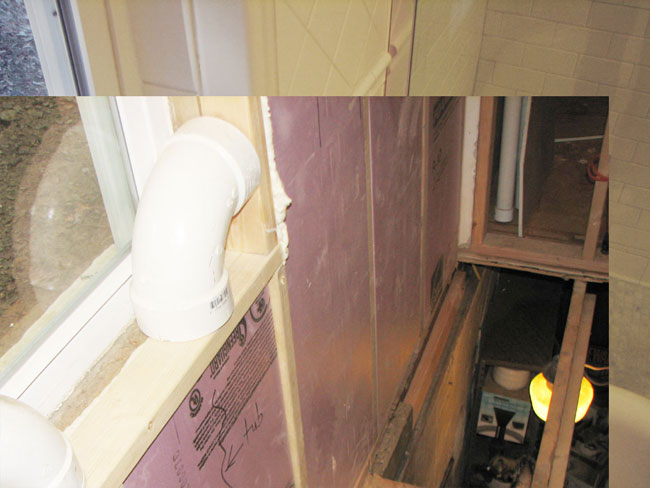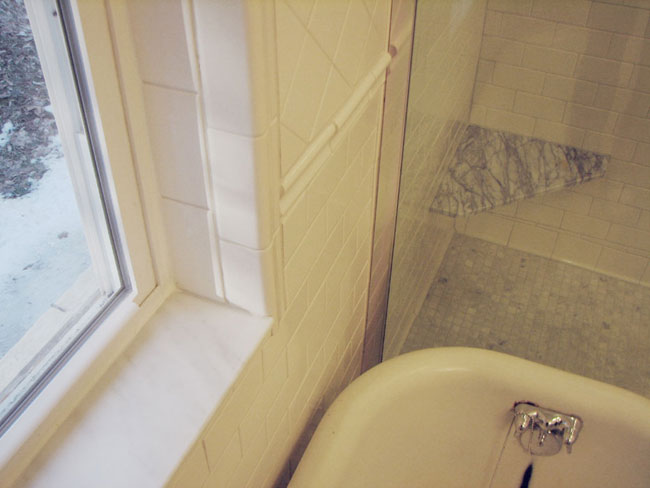 Medicine cabinet is standard 'off the shelf' from Home Depot. Vanity was in-stock at Lowes.